Fr. José Mercado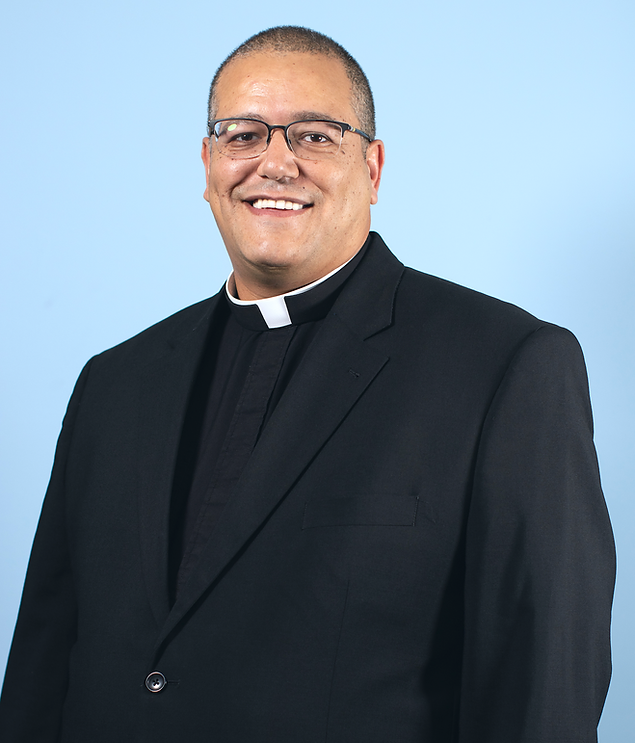 I was born and raised in New Britain, Connecticut with my younger brother, Roberto, by our parents, José and Elba Mercado. From kindergarten to 8th grade, I attended Sacred Heart School in New Britain and then attended New Britain High School. Upon graduation I joined the Order of Our Lady of Mercy (Mercedarian Friars) in LeRoy, New York. After two years, during my novitiate year, I discerned that God was calling me to be a parish priest (a diocesan priest). I then returned to Connecticut and was accepted as a seminarian of the Archdiocese of Hartford where I resided in the then Pope Paul VI House of Formation in Bloomfield, while studying at the University of Hartford. I was then assigned to continue priestly formation at Mount St. Mary's Seminary in Emmitsburg, Maryland. On May 20, 2006, I was ordained to the priesthood by Archbishop Henry J. Mansell at the Cathedral of St. Joseph in Hartford. My first assignment as a newly ordained priest was to St. Joseph Parish as parochial vicar, and St. Paul Catholic High School as part-time chaplain both in Bristol. In July 2009, I was assigned pastor of St. Augustine Parish in Hartford and Director of the Office for Hispanic Ministries. In February 2012, I received an additional assignment as pastor of St. Anne-Immaculate Conception Parish in Hartford. I also served as temporary administrator of St. Lawrence O'Toole Parish, Hartford from October 2012 to January 2014. Masses in these parishes were offered in English, Spanish, French, Vietnamese, and Portuguese. After 8 years serving in Hartford, in June 2017, I was assigned pastor of the newly amalgamated St. John XXIII Parish in West Haven.
I am deeply grateful to God for the gift of my vocation to the priesthood and the blessing it has been to serve so many throughout the years. Among the many joys of my priesthood, the Celebration of the Holy Eucharist, the Mass, has been at the center—the source and summit of our Faith. I look forward to beginning my ministry at Our Lady of Victory Parish and getting to know each of you in the weeks and months ahead. Please know that each of you are in my daily prayers and kindly ask that you keep me in yours.

Yours in Christ,
Fr. José A. Mercado
Mass Schedule
Weekend Masses
Sat.: 4:30PM
Sun.: 8:30AM, 10:30AM
Weekday Masses
12:10PM Masses: Mon., Wed.
7:30AM Masses: Tues.
8:00AM Masses: Sat.